Overview
Millions of business people use our methods to strategize, innovate, and create new growth in organizations around the world. You too can learn how in just two days.
Business Model Masterclass from Strategyzer on Vimeo.
What You Get:
You'll acquire the tools and processes needed for world-class strategy and innovation:
Build an invincible company: design the right culture, the right organizational structure to be able to manage a portfolio of new business ideas (EXPLORE) in parallel to your portfolio of existing businesses (EXPLOIT),

Detect and prevent disruption risk of your existing business(es),,

Improve your business design with business model patterns,

Create products and services customers want with Value Proposition Design,

Test new business ideas systematically to reduce the risk of failure,

Measure progress in de-risking new business ideas with innovation metrics,

Compete on business models rather than products, services, and price only,

To see the full agenda, click here.
How:
Participants learn and apply in a highly interactive and engaging format. The masterclass iterates constantly between explanations and hands-on exercises. World-class innovation is illustrated through case studies such as Amazon for Innovation Culture, or examples like Bosch, Mastercard, or WL Gore to show how the methods have been applied in companies. All exercises, cases, and examples help participants learn how to compete on business model (portfolios) rather than products, services, and price only. Participants will understand what it takes to build an invincible company. This hands-on, limited-availability workshop, set in a unique venue with great food and coffee, is sure to be an invaluable learning experience.
When:
Tuesday, February 25th, 2020, 9 am to 5 pm (Registration opens at 8 am)
Wednesday, February 26th, 2020, 9 am to 5 pm
How Much: 
Early Bird: £1,999.00 (incl. applicable VAT)
Regular: £2,199.00 (incl. applicable VAT)
 
Bundle Early Bird: £3,199.00 (incl. applicable VAT)
Bundle Regular: £3,599.00 (incl. applicable VAT)
Who Should Attend:
Leaders, senior executives, strategists, innovation managers, entrepreneurs, consultants or business coaches; anyone looking for hands-on tools for strategy and innovation. We welcome participants at any level of experience with our methodology, from beginner to advanced.
Speaker: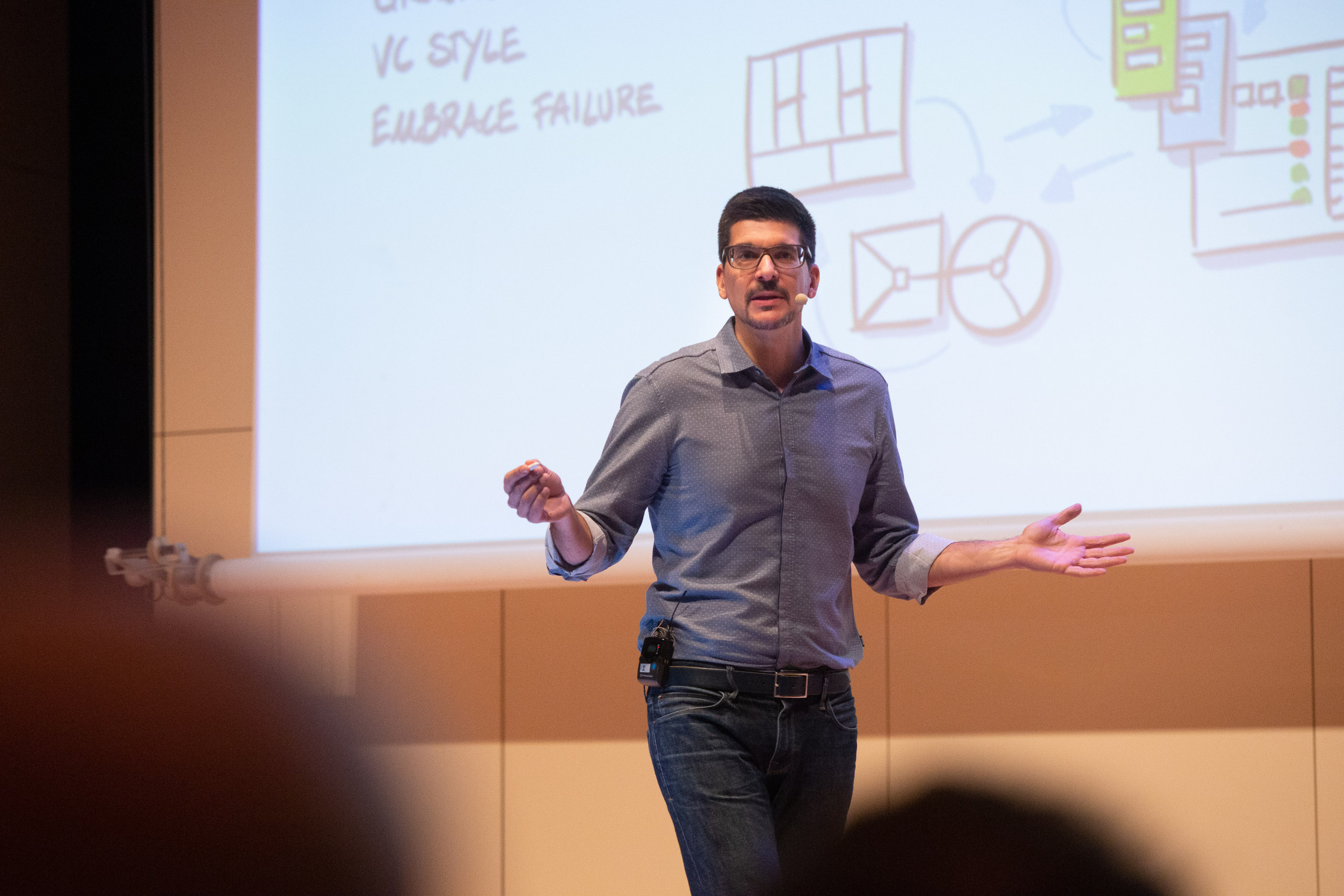 Alexander (Alex) Osterwalder is one of the world's most influential innovation experts, a leading author, entrepreneur and in-demand speaker whose work has changed the way established companies do business and how new ventures get started. Ranked No. 4 on the Thinkers50 list of the leading management thinkers worldwide, Osterwalder is known for simplifying the strategy development process and turning complex concepts into digestible visual models. He invented the Business Model Canvas, Value Proposition Canvas, and Business Portfolio Map - practical tools that are trusted by millions of business practitioners from leading global companies.  His books include the international bestseller «Business Model Generation», «Value Proposition Design», «Testing Business Ideas», and «The Invincible Company», to be published in spring 2020.
Hosted by: